3 PLACES TO SEE - Actor Kevin McGarry! (*includes a Hallmark Christmas DVD, a Heartland Finale on UPtv, & Something very Sweet!) 🐎🎄🍪 DETAILS HERE:
image via: Hallmark Drama / Hallmark Crown Media
Actor Kevin McGarry
has certainly been busy in lots of projects, including "
When Calls the Heart
" for the Hallmark Channel, "
When Hope Calls
" for Hallmark Movies Now, plus
Christmas movies
for Hallmark and Lifetime and much more!
And tonight, you can watch Kevin McGarry in two very special shows...
First, if you're in the mood for a yummy treat, watch
Christmas Cookie Matchup on Hallmark Drama
Wednesday, November 20, 2019 at 9pm/8c.
In this episode, titled "Gingerbread Magic,"
the home bakers face a mini-baking challenge that tests their ability to decorate gingerbread cookies, which leads to a surprise assistant for the winner; the teams create a festive winter wonderland for their main bake challenge.
Heartland image via: CBC
Airing at exactly the same time on UPtv
, are the two final episodes of
Heartland's Season 12.
Kevin McGarry stars alongside this ensemble cast,
where the story takes place at the Bartlett family ranch.
See Heartland Season 12 - Episode 10 "All Hearts Lead Home"
Wednesday, November 20, 2019 at 9pm/8c. on UPtv
Storyline:
The family strives to cope with their grief after receiving disheartening news.
See Heartland Season 12 - Episode 11 "Room to Grow"
Wednesday, November 20, 2019 at 10pm/9c. on UPtv
Storyline:
When Will Vernon's wild horses are in danger, Jack turns to his family for help rounding them up and bringing them home safely.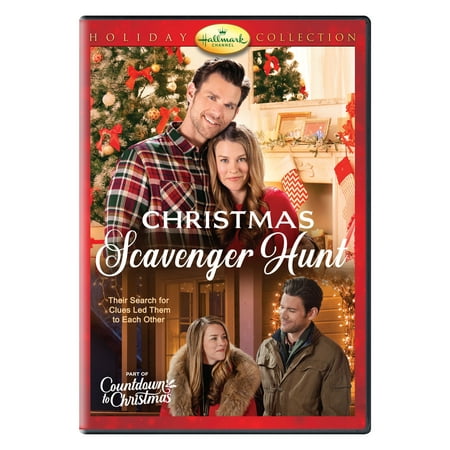 Plus, if you're like me, and you like to collect Hallmark Christmas movies on DVD,
your "hunt" is over for this one!
Christmas Scavenger Hunt
, starring Kim Shaw and Kevin McGarry, is now available on
DVD
- exclusively at
Walmart
! You can order yours today -
click here
!
Disclosure:
I am an affiliate with Walmart... When you click on links to this merchant here and make a purchase, this may result in this site earning a commission. Please know, this is at no extra cost to you. Thank you!
Christmas Scavenger Hunt Storyline:
When Belinda (Kim Shaw) heads back to her hometown for the holidays, things get complicated when she is forced to team up with her ex, Dustin (Kevin McGarry), at the town's annual Christmas scavenger hunt.
I hope you are able to catch Kevin McGarry
in one of these shows today - or on DVD! I know I can't wait to see all three!
Happy Christmas Movie Watching to You All!
Joyful Thanksgiving & Christmas Blessings! Net